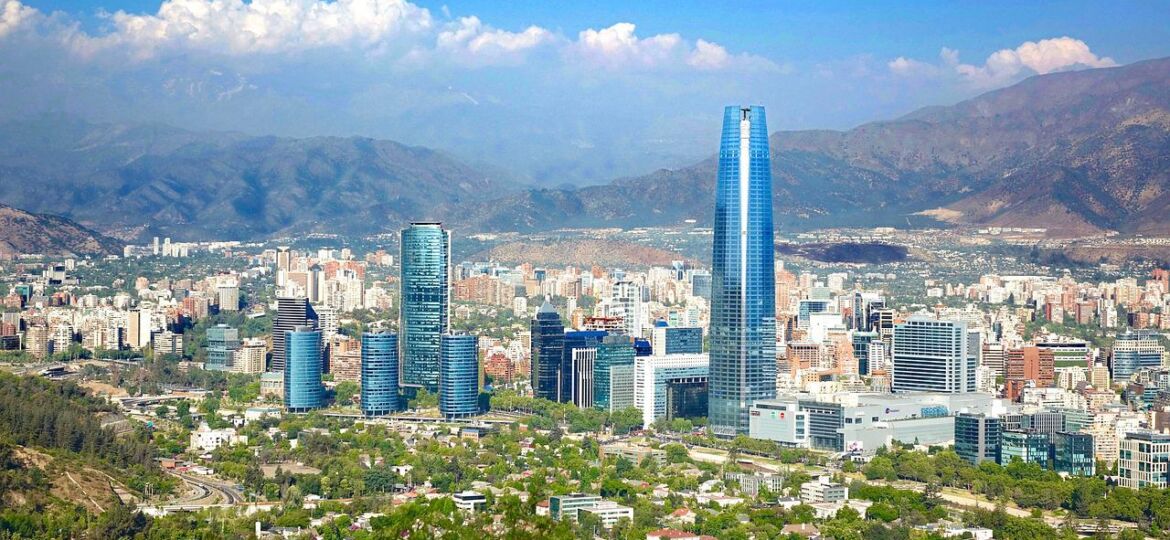 Countries all across the world are struggling with the same issue as the repercussions of climate change become increasingly obvious: how to cut carbon emissions without hurting the economy? Replaced power infrastructures, altered consumption patterns, and decarbonized supply chains all carry risk for many industrialized nations. Chile, a high-income industrialized nation with a population of 19.6 million, may provide authorities around the world with a guide for converting to renewable energy.
Chile has advanced its energy transformation in recent years despite its historical ties to fossil fuels and copper mining because to widespread political support, private-public collaborations, and cutting-edge green technologies. It has vowed to become carbon neutral by 2050 and has set an ambitious aim of shifting 70% of its whole energy usage to renewable sources by 2030. The nation is currently addressing gender inequality at home by utilizing its global leadership in renewable energy.
The people and parties from all political spheres have mostly supported Chile's shift to sustainable energy. According to the Yale Program for Climate Change Communication, 91% of Chileans think that the government should prioritize addressing climate change. The country's first energy transition strategy, which Chile's center-right administration released in December, set goals for achieving net-zero emissions by 2050 and included accelerating the use of solar, wind, and geothermal energy nationwide.
President Gabriel Boric of the left-wing Social Convergence party has improved upon the energy transition plan put forth by his conservative predecessor Sebastián Piera since taking office. Most significantly, the Boric government declared its aim to use Chile's cooper and lithium profits to finance the creation of green hydrogen. The administration suggested extending environmental rights and enacting mining and natural resource prohibitions during the constitutional vote last year. Although Chilean voters mainly rejected the revised constitution, some saw it as an indication of the nation's progressive support for the switch to renewable energy.
According to David Victor, professor of innovation and public policy at the University of California, San Diego School of Global Policy and Strategy, "Chile has enormous renewables resources and is so positioned to lead." "They have constructed a lot, and the business is expanding, which explains why renewable energy enjoys enduring political backing. Real businesses that have an interest in the sector's success have arisen.
Particularly when it comes to Chile's green hydrogen market, public-private collaborations have been essential in hastening the country's energy transition. At the center of Chile's energy shift is green hydrogen, a clean energy source that uses renewable electricity to split water into hydrogen and oxygen. According to Chile's National Green Hydrogen Strategy, green hydrogen should be incorporated into the nation's mining and commodity industries as well as other carbon-intensive local supply chains.
According to the plan, Chile's favorable renewable energy environment may make its green hydrogen among the most economical in the entire world. The Atacama Desert's high amounts of solar radiation and Patagonia's mountainous region's regular strong winds both assist the nation. The Chilean government predicts that its country will create 13% of the world's green hydrogen due to its consistent supply of wind and solar energy.
Six initiatives to advance the country's green hydrogen economy have already received $50 million in financing commitments from the Chilean government. Additional funding agreements with GNL Quintero, CAP, and Air Liquide for their green hydrogen programs were inked in April by the Chilean Development Office. Chile is using its reputation for innovative renewable energy to position itself as a significant diplomatic actor in global climate negotiations. The "Americas for the Protection of the Ocean" coalition was established during the 9th Summit of the Americas in June 2022. Chile also co-hosted the United Nations Climate Change Conference COP25 in Madrid, the Clean Energy Ministerial, and the Clean Energy Ministerial.
In order to improve green technology and lower carbon emissions, it has also fostered regional and bilateral cooperation. Germany is a partner in one of Chile's most active renewable energy projects. As part of the Chile-Germany Energy Partnership, both nations exchange knowledge, hold training sessions, and enable renewable energy agreements between business executives and officials. The cooperation most recently planned a visit to a green hydrogen storage plant in Düsseldorf, Germany for Chilean businesses and government representatives.
Chile and the United States have developed close public-private relations. United States Secretary of State Antony Blinken recently traveled to Chile and visited an electrical energy complex where American businesses and the Chilean government are collaborating to speed up the production of renewable energy. Secretary Blinken stated, "What's occurring here is a reflection of Chile's outstanding leadership on renewable energy." "I think it shows not just what we're doing now, but the tremendous potential of this partnership to do even more, and to do it in a way that answers the needs of our respective societies — providing energy that we need to fuel our economies and run our homes — but to do it in a way that also helps us deal with the challenge of climate change," said the author.
The convergence of gender and renewable energy is a major political concern in Chile. The Chilean government established Energa +Mujer (Energy + Woman) in 2018 to promote inclusion and diversity in the industry, which is dominated by men. The initiative offers women networking and mentoring opportunities as well as information for businesses to help eliminate gender disparities in the workplace. The Inter-American Development Bank (IBD) is helping Chile accelerate the use of clean, sustainable energy sources and advance gender parity and equal pay in the country's renewable energy industry. In a sector where women hold only 23% of the employment, the $300 million loan "would assist crucial policy steps aimed at closing the gender gap and promoting female participation through public-private guidelines," according to IBD. In addition, it sets goals for advancing the nation's 2050 carbon neutral plan and retiring coal-fired power facilities.